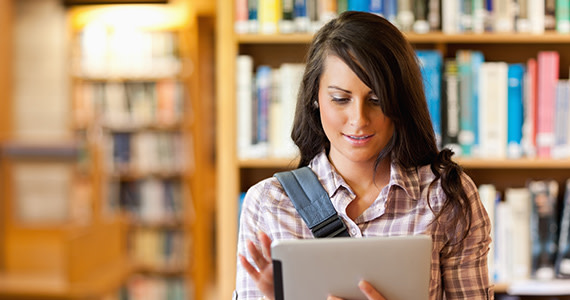 Some students might balk at design-your-own degree plans or other independent programming options that don't appear to target specific careers, but it turns out that such degrees can actually give you an advantage in the marketplace. Like their names outright state, self-designed and individualized diplomas require students to create their own major, but that level of focus and tailoring can enhance their marketability to employers and admissions professionals. Often interdisciplinary, they require intensive research and planning on the part of the enrollee; they're never just shortcuts to graduation. Schools ensure this through faculty mentorships and advising to keep their students driven and focused on their ultimate professional and personal goals.
Why DIY?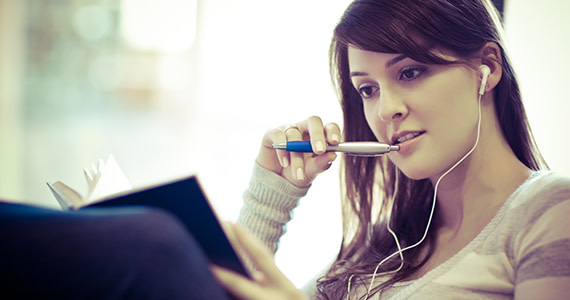 "You can do almost anything with a college degree, but if you can really specialize, it's leverage. You can really position yourself," says Beth Kneller, Deputy Director of City University of New York's Baccalaureate for Unique and Interdisciplinary Studies.
"Let's say 100 students are applying for a master's of fine arts program and 99 of them had art history as their major," she explains. "The one student who might have had visual arts and cultural anthropology is really going to stand out to the admissions committee."
DIY degree programs appeal to nearly every traditional and nontraditional student demographic out there. But regardless of their backgrounds, they do tend to have at least one thing in common. Kneller states that aspirant scholars "who have multiple interests" tend to flock to these interdisciplinary diplomas. They find the opportunity to channel their passions in creative ways an alluring prospect, and the increased chances of landing in a dream job or graduate program certainly do not dampen their enthusiasm.
Any aspiring students who believe a self-designed curriculum might fit their needs and wants should explore the programs offered at the following schools.
CUNY
CUNY's Baccalaureate in Unique and Interdisciplinary Studies department boasts one of the nation's most successful DIY degree programs. Its emphasis on independent thinking, cross-demographic appeal, flexibility, and devotion to mentorship and career prep all make it an appealing option for the self-driven learner.
"About 80% of our graduates are working in jobs related to their self-designed degrees," Kneller says. "Fifty percent of our students go on to graduate school, but they also are able to position themselves well for graduate school. In an educational climate where only 60% of college graduates wind up employed in their chosen industries and overall graduate school enrollment is down, these statistics make the school stand out. "Our program is very similar to a graduate school model where you're working closely with faculty, so graduate schools like this program a lot."
Kneller explains in depth how CUNY approaches its DIY degree plan: "It's an individualized degree program that's university-wide. There are 19 colleges at the City University of New York. Our students can be matriculated in any of those 19 colleges, but academically, they're tied to our degree program. Each student works one-on-one with at least one full-time faculty mentor in designing their own curriculum."
Mentorship is a major focus for the program, too. "The mentors work closely with students on choosing the courses for their individualized majors. So they mentor them from that academic perspective," she says. "Some mentors work even more closely with their students. Some have co-authored papers with their mentees. Some have spoken at conferences with their mentees. And more often, the mentors are the people who recommend students for graduate school." This personalized attention combined with full autonomy regarding which professors they can consult draws in a diverse range of applicants and enrollees.
She notes that the Unique and Interdisciplinary Studies program attracts more and more students directly from high school each year. Because K-12 merges subjects together rather than asking for a very narrow concentration, CUNY's program appears much more comfortable. But despite this perk, this age range still comprises a small portion of the degree plan's student body.
"We do have 'traditional'-aged students, maybe 20% of our population," she says. "Demographically, more than 50% are from minority groups. Maybe 60% are female. They're drawn from all over the New York tri-state area. They're equally split between part-time and full-time students."
Despite the almost completely customizable experience, CUNY does place some barriers around its design-it-yourself degree. Specifically, the designers have to get, well, specific. "Our students have to come to us with a declared major. They can't be undecided or just doing something very general, like liberal arts," she says.
And she has no shortage of stories regarding what avenues these innovative, driven students decide to take. "One good example is the student who came to us [and] designed her degree in the sociology of volunteerism, and upon graduating was immediately hired to be the manager of volunteers for New York Cares. She came with that plan in mind; that was her dream job. She studied exactly what she needed to do that job, and New York Cares was incredibly impressed that that was her curriculum," Kneller says. "So that's a very typical story for our students. They come with an idea in mind. They focus on that in our degree program. And then they usually have an amazing placement rate at the end."
Indiana University
Most students interested in Indiana University's Individualized Major Program begin their interdisciplinary studies as sophomores or juniors, though a few slip in the second semester of their freshman year.
"The type of student we serve has interests that are not represented by any single department or degree option available at IU," says Paul Aarstad, assistant director of the program. "Many are passionate about some problem like the environment or social justice. Others are interested in creative pursuits, like screenwriting or graphic design. Generally, though, they combine a non-conformist streak with the drive necessary to define their own course of study."
Like other universities with interdisciplinary programs, mentors play a key role. "All students in the IMP have at least one faculty sponsor of their choosing," Aarstad says. "The sponsor's function is to help with the composition of the major (defining its focus, selecting classes), facilitating independent studies, and supervising the final project. In addition, each student is assigned a two-person faculty committee that evaluates the application and final project." Though depending on the nature of their major, some students may need multiple faculty mentors.
As with most programs, graduation requires a final project, overseen by a faculty advisor, to prove that students expertly synthesized their elected disciplines together. This could be a traditional thesis, a performance, a curated exhibit, a movie, a book, a musical album, or even an internship. However, midway through the IMP, students must meet with their advisor, admissions committee, and other staffers to evaluate their progress. Internships and independent studies can both be taken for credit as well.
"Ours is a BA program housed in IU's College of Arts and Sciences, so we don't consider career preparation central to our mission," he says. "Our best students are extremely competitive for professional- and graduate-school admission, as well as for jobs in their fields."
Aarstad brings up a particularly notable success story, "Our most famous alum is Will Shortz (major title: enigmatology), the crossword editor for the New York Times."
Lesley University
To participate in Lesley University's self-designed major program, applicants need a 3.0 GPA and should start submitting their proposals during their second semester at the school. They earn either a bachelor of arts or a bachelor of science, depending on the disciplines involved and equivalencies with more traditional degrees. Enrollees in the program must complete a minimum of 30 credit hours within their personalized curricula.
Because the DIY plan reaches out to interdisciplinary-minded, self-motivated individuals looking for an edge in the work force, students are also required to take part in an internship before graduating. In fact, their initial applications have to assert where they plan to pursue internship opportunities and what they hope to gain from them. Failing to illustrate the real-world value of their self-designed degrees actively compromises their chances of entering the program.
During their stint in the self-designed major program, students select their own faculty advisor or advisors, depending on their goals, to guide them. These mentors must be picked before entering the program. Once established, they oversee their sponsored students' personal and professional progress, help them find fitting internships, and keep them on track with the requisite capstone projects.
New York University
The Gallatin School of Individualized Study at New York University launched in 1995 and has graduated 8,787 students since then. As of spring 2012, it currently hosts 1,482 undergraduates and 174 graduates, and it takes the former an average of eight semesters to finish their studies. Classes average about 18 students, and are taught both within Gallatin and throughout NYU. There is a core curriculum and the school does require certain foundation classes, even though enrollees enjoy more autonomy in the degree design process.
To graduate, students must complete certain academic objectives, including a senior colloquium, though the school affords participants a high degree of flexibility before they hit the final oral exams, projects, and presentations. Experiential learning is highly encouraged. Students whose plans involve engagement with the community or other "extracurricular" populations build up the skills they need to professionally thrive after college. This could mean anything from local volunteering to taking part in a study abroad program. They can even earn credit for taking private lessons, working internships, and even organizing small seminar groups. Some elect for a dual degree plan between DIY studies and a master's of public administration, or overlapping with the environmental studies department. Gallatin also offers a master's of arts.
Although students do enjoy access to faculty mentors and advisors to guide them, one of the standout offerings is the AlumniLink program, which pairs students with graduates who pursued similar career paths. Anyone currently enrolled and, of course, any alumni, qualifies to take part. This provides even more opportunities for participating students to foster skills and knowledge for their future career endeavors.
Gallatin students have landed everywhere. One has gone on to head up successful social entrepreneurship initiatives. One is respected theatre directors. One runs a game developer. Their stories deftly illustrate the career success to be found in a well-planned, self-disciplined DIY degree program.
University of Washington
Copy on University of Washington's design-your-own major website bluntly declares it "the hardest major on campus." As it points out, drawing up an intensive, detailed B.A. or B.S. curriculum usually falls on the professors, not the students. Participants in their program are called upon to take control of their educations, with a faculty advisor overseeing progress. Aspiring DIY students must choose their mentor and have him and/or her sign an agreement before applying.
Students who want to take part in the Individualized Studies may have no more than 135 credit hours completed before applying. They also must refrain from including "engineering" in the title, as it causes a conflict of interest with the College of Engineering's interdisciplinary programs. Double majors are not allowed, and if an application is rejected, they won't be able to try again. In fact, candidates must tell the school which traditional major they plan to take should they fail to enter the program. They only get one chance to impress, and that means avoiding anything that might hew too closely to a traditional major, not to mention coming off as vague or undisciplined.
Another interesting feature UW's Individualized Studies program boasts is the faculty-designed degree plan. Currently only offered in Disability Studies and Ethnomusicology (Public Health, still advertised on the website, switched departments), the involved professors determine what direction the curricula take rather than students or administrators. At the graduate level, students pursue an Individual Ph.D., with functions that mirror those of its undergraduate counterparts, providing education and opportunities for more interdisciplinary types. UW has graduated over 100 students from its doctoral degree plan.
In Washington, the DIY degree does come with some career limitations. Those hoping to enter the education sector should know that the state rarely grants teaching secondary certification to independently designed diploma holders. (Elementary, however, is fine.) Anyone interested in pursuing an education career should meet with an advisor in the College of Education for more information.
Hamilton College
Hamilton College already enjoys a reputation as a leading liberal arts school for independent thinkers (and a leading liberal arts school, period), where students largely control what classes they want to take in what concentration. So it makes perfect sense that one concentration offered is interdisciplinary and self-directed. Students opting to take this path work closely with faculty members to design their own areas of inquiry.
The school encourages creatively welding two or more subjects together, though programming proposals do need approval from Hamilton's faculty and staff. Students declare their desire to go interdisciplinary at the end of their sophomore year. Like their peers in more traditional majors, the college requires they reach out to their professors for guidance and insight on how everything fits together. This could mean anything from reading over their research and providing lab space to assisting them in organizing field trips.
As the website points out, participating in the interdisciplinary, self-designed curriculum will not preclude employment opportunities post-graduation. Though students decide which classes they must take, their relationships with their mentors and advisors keep them focused on skill-building for real world applications. They don't approach the degree as an excuse to go easy on themselves. It's a means to a passionate professional end. Alumni of Hamilton's interdisciplinary program go on to serve as CEOs, doctors, architects, professors, and finance directors. Hardly unimpressive results.
Swarthmore College
Special majors at Swarthmore College take between 10 and 12 credit hours under their self-designed degree plans, and 20 credits outside their selected majors. The departments contributing to their interdisciplinary studies must approve their customized curricula. However, they also have a "regularized special majors" option. Offered in biochemistry, psychobiology, and a few other topics, these programs heavily recommend which classes enrollees should take.
"In some areas, special majors have been developed by previous students and are supported by faculty, such as astrophysics and neuroscience. In other cases, students, working with their faculty mentors, take the initiative to define their own distinct academic program," a department spokesperson said in an interview.
"Examples of individualized programs of study include majors in health and social policy and technology and the human experience. All Swarthmore students are supported through the College's mentoring programs and Career Services Office."
Honors and double majors are both allowed for Swarthmore students looking to pursue a special major, though they cannot double major in two different interdisciplinary, self-designed studies. Special minors are not allowed, and only two credits may double count. All outgoing seniors must complete a final project, which could be a thesis, essay series, or comprehensive exams to be cleared for graduation. These are overseen by the faculty advisors who serve as mentors at the start of their academic careers.
University of Minnesota
Independent, interdisciplinary students at the University of Minnesota have a couple of different options available. The Inter-College Program (ICP), Bachelor of Individualized Study (BIS), and Individually Designed Interdepartmental Major (IDIM) offer programming suitable for varying needs.
The ICP is a bachelor's degree ideal for students on flexible schedules, as it offers daytime, nighttime, and distance learning (including online) options. From there, they work one-on-one with advisors to draw up two-area, three-area, or thematic degree plans stemming from their ultimate career goals. B.A. and B.S. degrees are available, with the former requiring a foreign language regardless of the customized curriculum. They must receive approval from faculty and departments alike before moving forward. U of M notes that employers of their graduates appreciate the creativity and drive that goes into drawing up an independent curriculum.
At the BIS level, students blend three areas of study together rather than emphasizing one or two. IDIM is a B.A. program with three or more disciplines involved, mainly from the College of Liberal Arts. BIS requires an analytic paper before graduating, while IDIM students must complete a senior project with a minimum of two credits. Even before acceptance, aspiring students usually meet with advisors around six times to ensure the tightest, most effective curriculum possible. After acceptance, U of M makes them set up appointments with their advisors at least once per semester to keep everything on track. Signing up for classes and training off-campus and abroad are encouraged.
The Individual Approach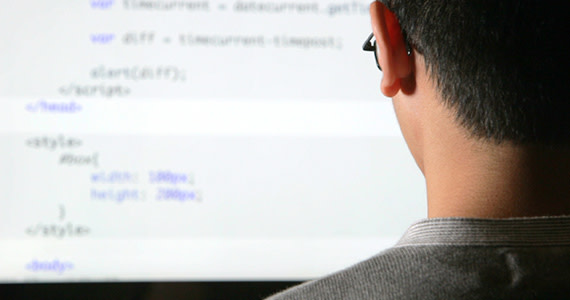 Although many students may approach DIY degree plans with apprehension, in reality they prove a thoroughly viable interdisciplinary pursuit, and certainly not a safe haven for slacking. Participants in these programs walk away with in-depth knowledge of their passions and how they fit together. And graduate schools and employers often find such innovative approaches and self-motivation attractive, if not outright show-stopping. Self-designed degrees take a little more work and a little more ambition than their traditional counterparts, but they can be a worthwhile professional investment in a world where so few college graduates enjoy working in their chosen fields.