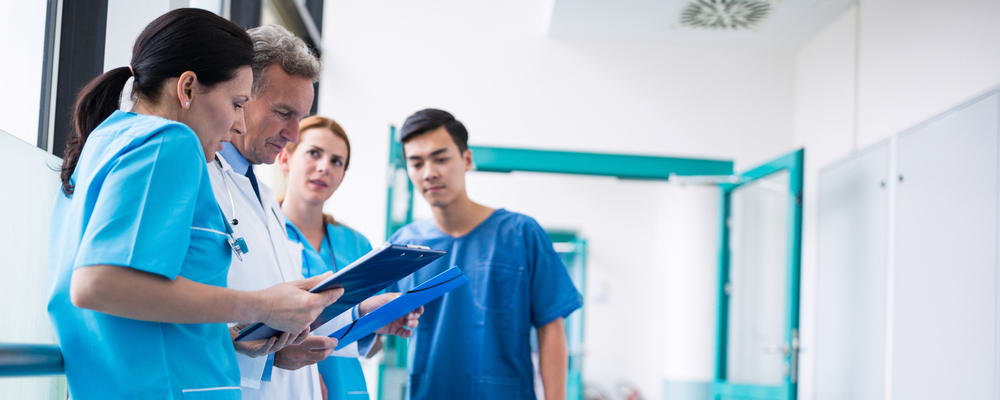 Download Badge
Nursing is among the fastest growing employment sectors in the country. The Bureau of Labor Statistics projects that the employment of registered nurses (RNs) will grow much faster than average over the next several years due to an aging population, expected retirements, and a need for more qualified professionals in the nursing profession.
A Bachelor of Science in Nursing (BSN) from a top online college or nursing school opens up many opportunities for employment in the nursing profession and has become increasingly necessary for advancement in the field. RNs looking to move into an administrative position, conduct research, consult, or teach are frequently required to have a BSN or a Master of Science in Nursing (MSN) from an accredited nursing degree program.
What Are The Top 25 Online BSN Programs?
Note that many of the online nurse practitioner programs in our ranking are degree completion programs that require some prior college credits. Also, tuition rates may not include all applicable fees.
Advantages of Online Nursing Programs
Online nursing programs are among the most popular online degree programs, and RNs looking to earn a BSN have a number of accredited online RN to BSN degree programs to choose from. Earning a BSN from one of the top online nursing schools allows a student to maintain their employment and/or family responsibilities while earning their degree. Many of the best accredited online RN to BSN degree programs don't require any campus visits, and allow practicums and clinicals to be completed at the student's place of employment or at a nearby health facility.
How We rank Online Nursing Degree Programs
Online nursing programs vary widely in terms of quality, name recognition, and value. To assist those looking for a high-quality, accredited online RN to BSN degree program, we've put together this ranking of the best accredited online RN to BSN programs for 2017. Our rankings are based on publicly available data evaluated according to several different criteria, including reputation, accreditation, student satisfaction, ratio of students to instructors, and cost. You can read more about our rankings philosophy and find a list of other top college and degree rankings on our rankings page.
---
To determine the best online Bachelor of Nursing (RN to BSN) degrees, we looked at the most important factors prospective students, mainly common predictors of future success and a school's commitment to online programs. This boils down to admissions rate, student loan default rate, retention rate, graduation rate, and the percent of students enrolled in online classes. All data points are taken from information provided by colleges and universities to the National Center for Education Statistics.
Each factor is weighted evenly in order to give an objective view and determine the 10 best online Bachelor of Nursing (RN to BSN) programs. To calculate our rankings, we looked at a school's ranking when organized by a single factor, and then averaged each category's ranking to find an overall score: Admissions Rate (20%) + Default Rate (20%) + Retention Rate (20%) + Graduation Rate (20%) + Percent of Students Enrolled in Online Classes (20%) = Final score.