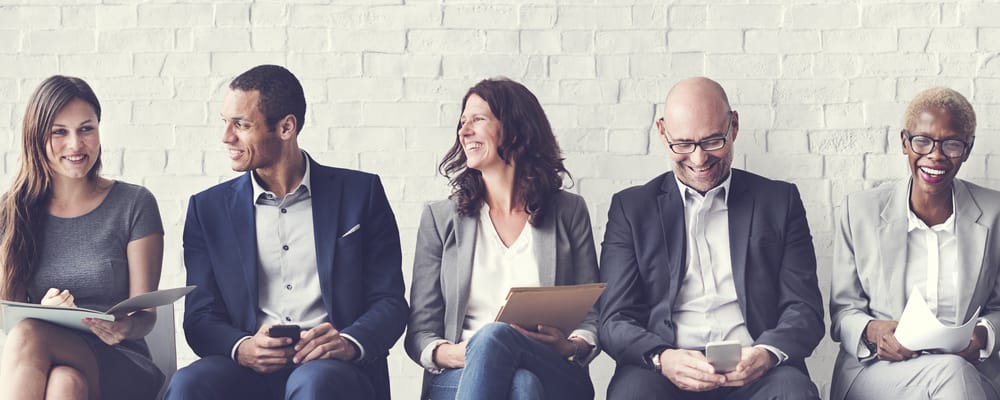 Download Badge
Competent middle management is the lubricant that keeps a good machine of industry flowing, helping to keep staff and production in mutual harmony. It's a growth industry, too. The Bureau of Labor Statistics reports different aspects of human resources adding jobs at average or faster than average rates, with compensation and benefits managers reaching the high end of the spectrum at a median salary of six figures. Acquiring a master's in human resources with the option of pursuing PHR or SPHR certification is an ideal way to move up in this vital line of work.
A good human resources master's program will teach students about ethics, diversity in the workplace, and the legal framework of employee relations, among other key concepts. These are vital skills, as businesses increasing engage in global economics. A master's degree in this area is crucial to increasing a candidate's eligibility for top management positions, and by extension, the most rewarding and high-level business careers. From corporations to nonprofit organizations, upper management positions in human resources typically require a master's degree.
WHAT ARE THE BEST ONLINE MASTER'S IN HUMAN RESOURCES?
What to Look for in a Master's Program in Human Resources
The opportunities are vast for graduates of a master's program in human resources, whether overseeing departmental operations or serving as a consultant, managing the divide between workers and production. At its core, human resources is a people-oriented business, and though it may seem unusual to seek such personal interaction through online coursework, much can be gained from earning a degree online in this discipline. Many online human resources programs offer the same mentorship, student-to-student collaboration, alumni, and industry networking opportunities to both distance and traditional students. The key characteristic to look for in an online human resources master's is a program that encourages students to make connections that can translate into real-world relationships.
Additionally, an online degree offers students the flexibility to continue with career and family obligations without requiring them to commute to a campus. For most students, life doesn't get put on hold just because they go back to school. The flexibility and savings made possible by online human resources programs are just some of the benefits that can help to make learning more accessible within the context of a busy life.
Based on this criteria, the following are among the top online master's in human resources programs:
---
To determine the best online Master's in Human Resources programs, we looked at the most important factors prospective students, mainly common predictors of future success and a school's commitment to online programs. This boils down to admissions rate, student loan default rate, retention rate, graduation rate, and the percent of students enrolled in online classes. All data points are taken from information provided by colleges and universities to the National Center for Education Statistics.
Each factor is weighted evenly in order to give an objective view and determine the 20 best online Master's in Human Resources programs. To calculate our rankings, we looked at a school's ranking when organized by a single factor, and then averaged each category's ranking to find an overall score: Admissions Rate (20%) + Default Rate (20%) + Retention Rate (20%) + Graduation Rate (20%) + Percent of Students Enrolled in Online Classes (20%) = Final score.