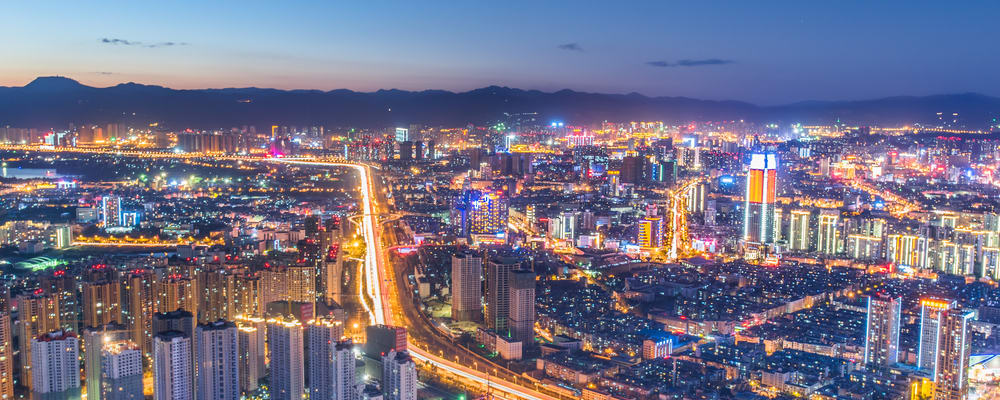 Download Badge
Cities and towns must respond to the changing needs of their populations. New schools, better parks and recreation centers, updated hospitals and medical centers, water infrastructures and improved highway and travel thruways are all integral aspects of a functioning society. With the development and implementation of each of these projects, there are concerns which must be considered in advance. City and state officials are responsible for ensuring the safety of their citizens while the needs of the growing populations are addressed. Environmental matters must also be considered. The health and safety of the people is contingent on the preservation and careful consideration of the environmental factors which may be impacted by the project. An urban and regional planner is trained with the knowledge and skills to advise those charged with the responsibility of approving the project as well as those who are designing and constructing it.
In order to acquire the skills and knowledge necessary to adeptly perform the tasks associated with the urban and regional planning profession, an individual must begin with an urban planning degree, preferably acquiring a master's in urban planning. According to the Bureau of Labor Statistics, urban planners can make a median annual salary of $70,020 planning out environmental resource use, transportations systems, and growth of cities. Urban and regional planning field requires individuals with knowledge in a vast number of subject areas. Mathematics, earth sciences, life sciences, physics, geology, geography and policy are just a few. Majoring in any of these areas will provide some of the knowledge and skills that will be needed to move you onto an urban planning master's. Regardless of the discipline in which the individual earns their undergraduate degree, a graduate degree is preferred by the majority of those who will require the services of a planner. The advanced education provides the time necessary to acquire more of the knowledge and skills which are essential to success in the field of urban and regional planning.
What Are The Best Regional & Urban Planning Programs?
The Benefits of an Online Master's in Urban Planning
Though the ability to get an online master's in urban planning is still largely in its infancy compared to many other academic paths, there are a few schools that do offer some courses or even full programs. The University of Florida, listed above, is one of those, as is the University of Washington. An online education comes with many attributes. Courses are often arranged asynchronously to the regular semester, enabling students to continue their education on their own schedules. Due to the nature of urban planning, though, even these will often require some sort of community engagement project to prove your mettle in the industry.
Telecommuting is generally cheaper than the gas and parking fees required of an in-person education, and can be a boon to the disabled student who may find physical attendance a strain or prohibitive. It certainly doesn't inhibit in any way a student's ability to consult with professors, alumni, or fellow students, and as technology proves even turning in complex urban planning projects can be done from a good laptop.
Don't let distance keep you from joining the lucrative and exciting world of urban planning. You may be far from a big city, but that doesn't mean your small town couldn't have a place for these skills once you acquire them.
---
To determine the best online graduate programs in urban and regional planning, we looked at the most important factors prospective students, mainly common predictors of future success and a school's commitment to online programs. This boils down to admissions rate, student loan default rate, retention rate, graduation rate, and the percent of students enrolled in online classes. All data points are taken from information provided by colleges and universities to the National Center for Education Statistics.
Each factor is weighted evenly in order to give an objective view and determine the 10 best online Graduate Programs In Urban And Regional Planning. To calculate our rankings, we looked at a school's ranking when organized by a single factor, and then averaged each category's ranking to find an overall score: Admissions Rate (20%) + Default Rate (20%) + Retention Rate (20%) + Graduation Rate (20%) + Percent of Students Enrolled in Online Classes (20%) = Final score.