I remember taking a hard look at Fort Hays Community College, now known as Fort Hays State University. It is located in Western Kansas and is a great affordable university with some amazing technology focused programs.
A bit about Fort Hays State University:
Fort Hays State University is a liberal arts, state-assisted institution in western Kansas with an enrollment of more than 9,000 students. It has four colleges — Arts and Sciences, Education and Technology, Business and Leadership, and Health and Life Sciences — and a Graduate School. It also has a Virtual College that delivers courses electronically throughout Kansas and beyond. Students at FHSU can select a major field of study from 30 departments and study in an electronic environment throughout the campus. They can obtain associate degrees in office technology and radiologic technology; do their preprofessional study at FHSU then transfer to a medical or law school; obtain bachelor's and master's degrees; and in some areas of the curriculum, can earn specialist's degrees.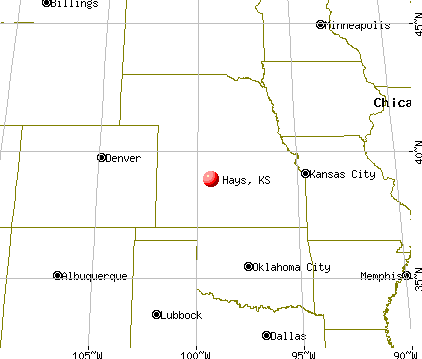 One thing that appealed to me about Fort Hays, was the community in Western Kansas. The community of Hays has been recognized nationally as an exceptional place to live. A study conducted by BizJournals, a division of American City Business Journals, named Hays in 2006 as one of the top small communities in the country in which to live. It has also been listed as one of the top 5 small college towns in the nation. This appeals to me hugely.